Peter J. Thomas is "the Live Bard "
and the author of his own collection
of original works of poetry entitled:
I'm Sober,
But There's Still Hope...
Narrative Verse with an Attitude.

(front cover)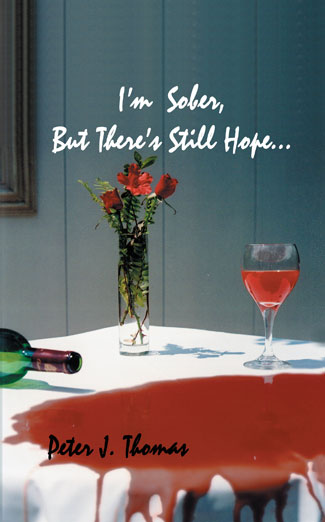 (back cover)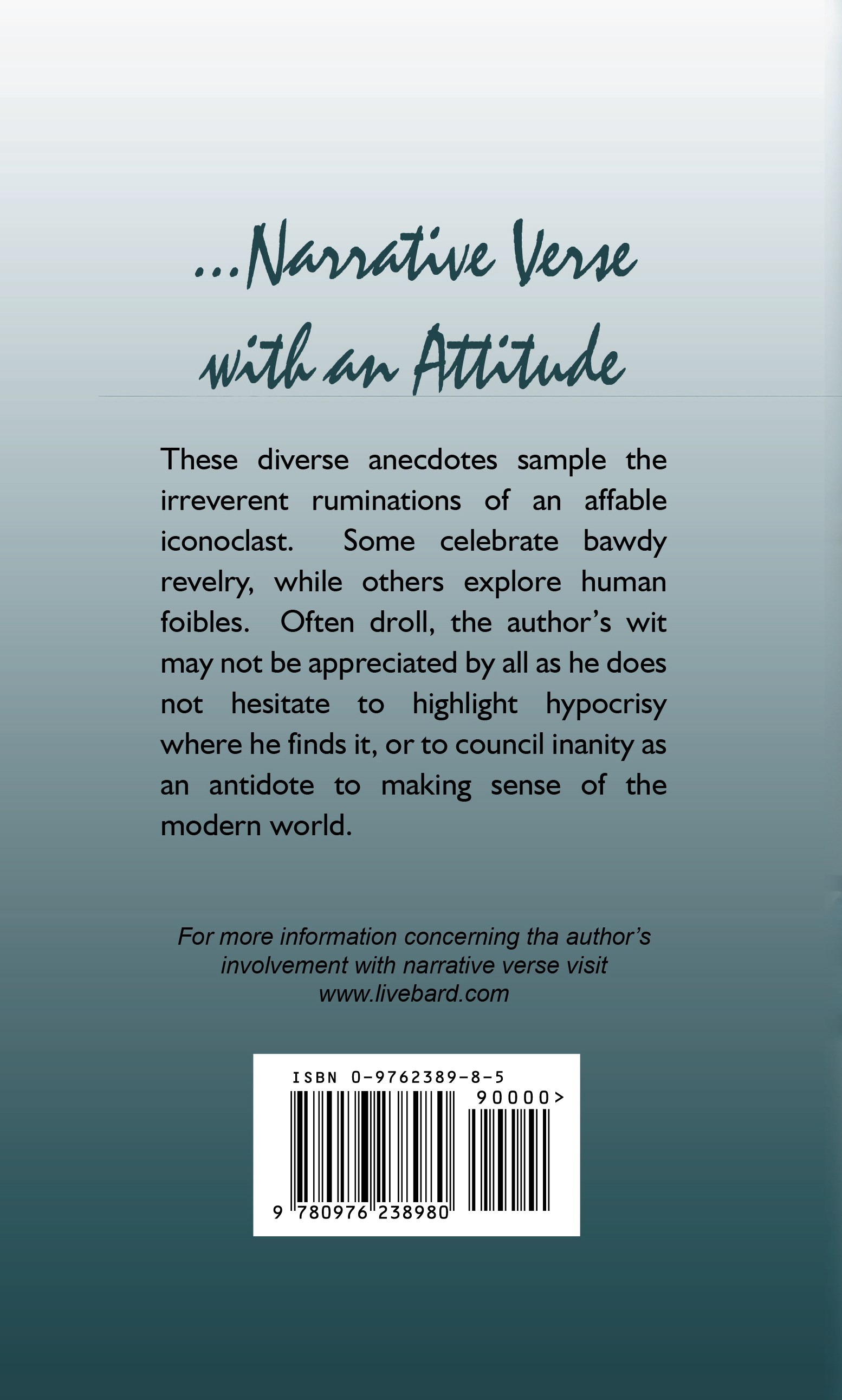 This collection of the author's poems
can be ordered from:

THE BOOK RACK
29 E. Miracle Strip Pkwy SW
Fort Walton Beach, FL 32548
phone: 850-243-8020
email: bookrackfwb@cox.net
Please call Tuesday through Saturday
between the hours of 11 a.m. and 3 p.m.
As in most of his poems, the following selection from Peter's book tells a story based on his own experiences. In this instance, the form used is free verse though often the author will utilize a structured prosodic scheme. This particular poem also demonstrates a sample of the the didactic bent or "attitude" that seeps into the author's writings expanding them into something more than mere narratives:
-----------------------
FOR A VIDEO OF PETER PERFORMING THIS POEM,
CLICK THE LOGO: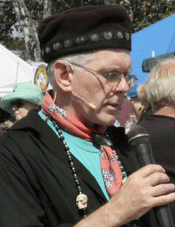 "TEN FEET HIGH"
When we were kids, Leo was our hero.
He would shoot baskets for hours
In the alley behind his parents' garage.
You could hear his pounding dribble a block a way.
We'd get our ball and walk over and ask meekly
If we could share the court. Leo always said, "yes,"
Even though he was on his high school team
And had to practice every day, even in the snow.
We kids would play "21," shooting from set positions,
Each progressively farther from the net.
Leo would continue his solo drill,
Dribbling and shooting from all over the court.
I don't think we knew back then that the rim
Of the net was exactly ten feet off the ground.
The one thing we did know was we wanted
To strive to shoot and move just as well as Leo.
Today, hoops are mounted on adjustable poles;
An insidious egalitarianism, posing as benevolence.
It's symptomatic of our enervated culture that now,
Everyone can dunk the ball and heroes are passé. §

Copyright © 2006 by Peter J. Thomas






The LIVE BARD performing in Oshkosh, Wisconsin, 2008